Hiking Tours
We offer a variety of hiking tours!
It can be just a day trip or multiday trip, and easy hike or serious ascent?
Tours can be started from/to Tokyo depending on where you hike.
Your private English-speaking driver guide will pick you up and drop you off
at the place of your choice.
Please see the sample tours we offer, read the description of each tour
and contact us if you wish to have a hiking experience in Japan
[Sample hiking tours that can be arranged from/to Tokyo]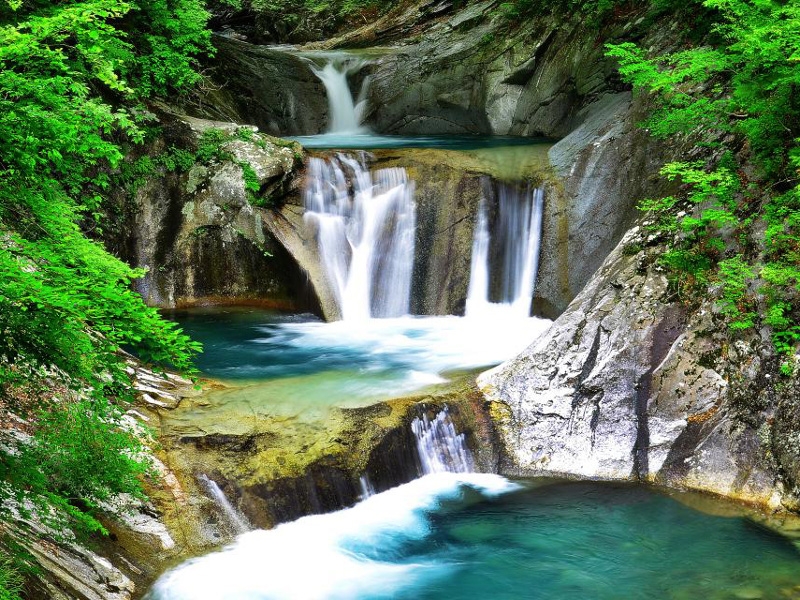 *Nishizawa Gorge Hike
Fee
JPY 60,000 per party
Duration
1 day (5 hours on the trail)
Departure
From late-Apr. to mid-Nov.
Required fitness level
šš™™™ (10km)
*What's included ?
Door-to-door transportation by a private van, all the travel expenses
(Including gas, highway toll and parking fees), guide in English and insurance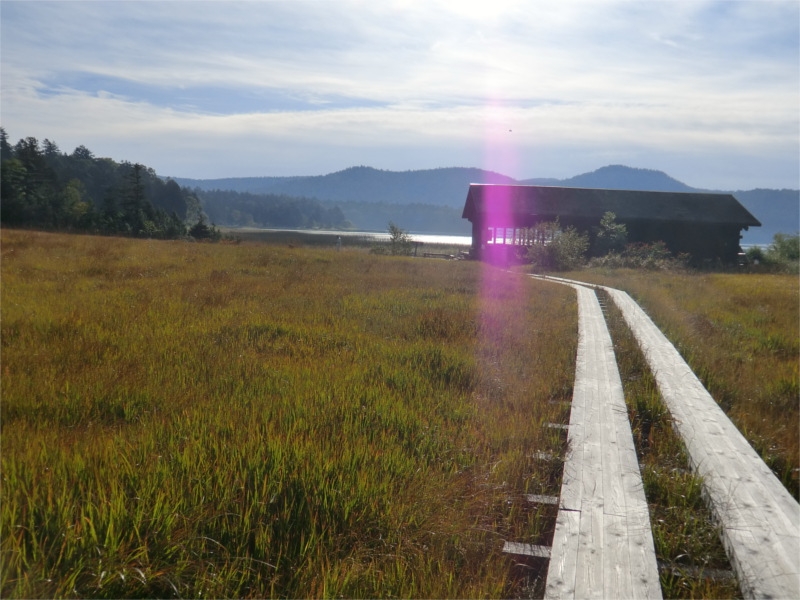 *Oze Marshland Hike
Fee
JPY 120,000 per party
Duration
2 days (4 hours on Day 1 and 6.5 hours on Day 2)
Departure
From late-Apr. to mid-Oct.
Required fitness level
ššš™™ (Total of 26km. 10km on Day 1 and 16km on Day 2)
*What's included ?
Door-to-door transportation by a private van, all the travel expenses
(Including gas, highway toll and parking fees), guide in English and insurance
**Please note that the expenses of about JPY11,000 per person is required for lodging
and public transport inside the National Park area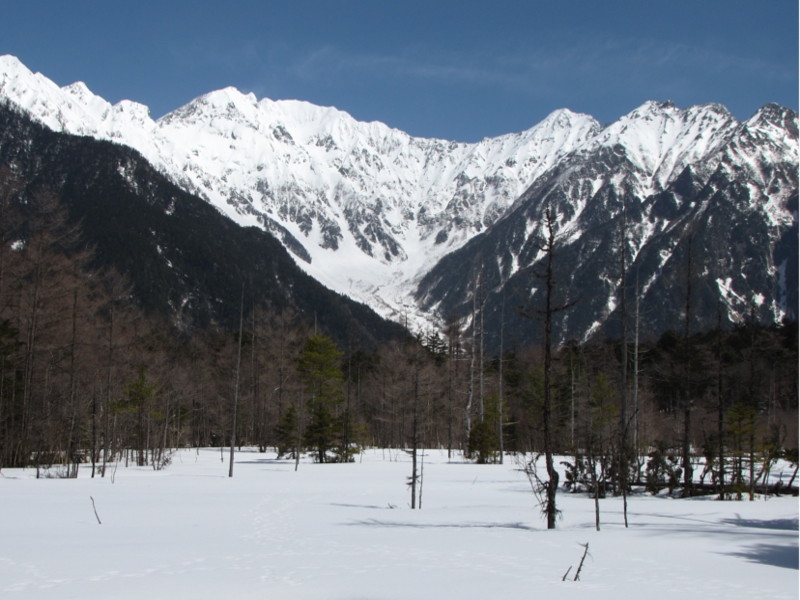 *Kamikochi Snowshoe Hike
Fee
JPY 120,000 per party
Duration
2 days
Departure
From Jan. to mid-Apr.
Required fitness level
ššš™™
*What's included ?
Door-to-door transportation by a private van, all the travel expenses
(Including gas, highway toll and parking fees), snowshoe rental, guide in English and insurance
**Please note that the accommodation fees of about JPY11,000 per person is also required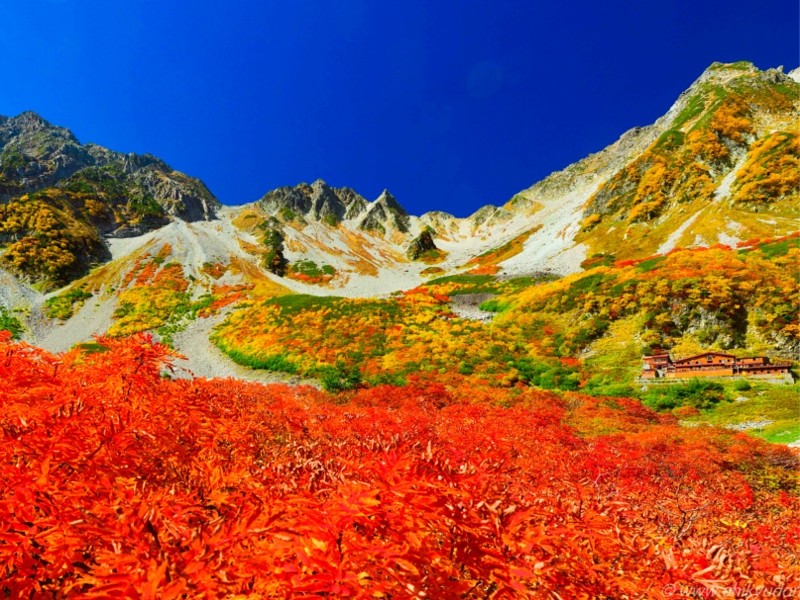 *Japan Alps Hike
Fee
Starting from JPY 120,000 per party
Duration
Starting from 2 days (Up to 7 days)
Departure
From June to mid-Nov.
Required fitness level
šššš™
*What's included ?
Door-to-door transportation by a private van, all the travel expenses
(Including gas, highway toll and parking fees), guide in English and insurance
**Please note that the mountain lodge fees of about JPY9,000 per person/per day is also required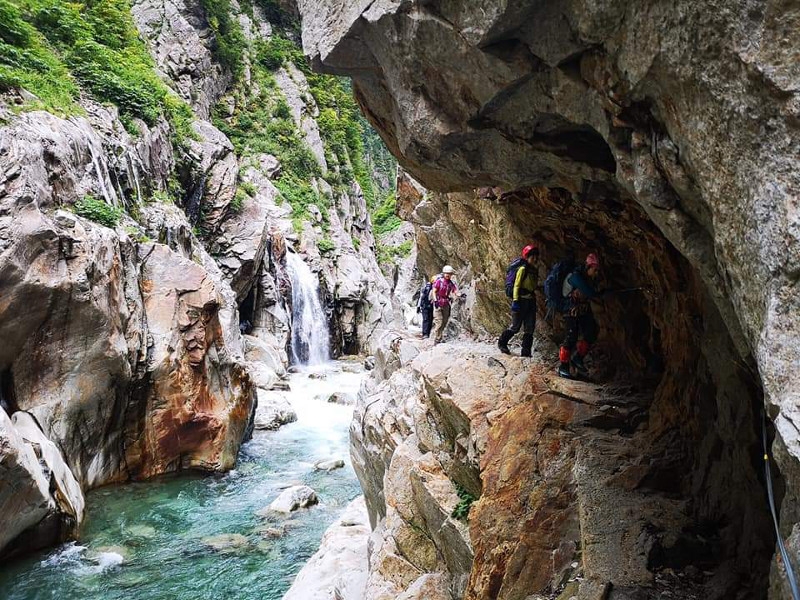 *Kurobe Valley Hike
Fee
Starting from JPY 160,000 per party
Duration
2 to 4 days
Departure
October only!
Required fitness level
ššššš
*What's included ?
Door-to-door transportation by a private van, all the travel expenses
(Including gas, highway toll and parking fees), guide in English and insurance
**Please note that the expenses of about JPY9,000 per person/per day and JPY3,000 are
required for lodging and public transport inside the National Park area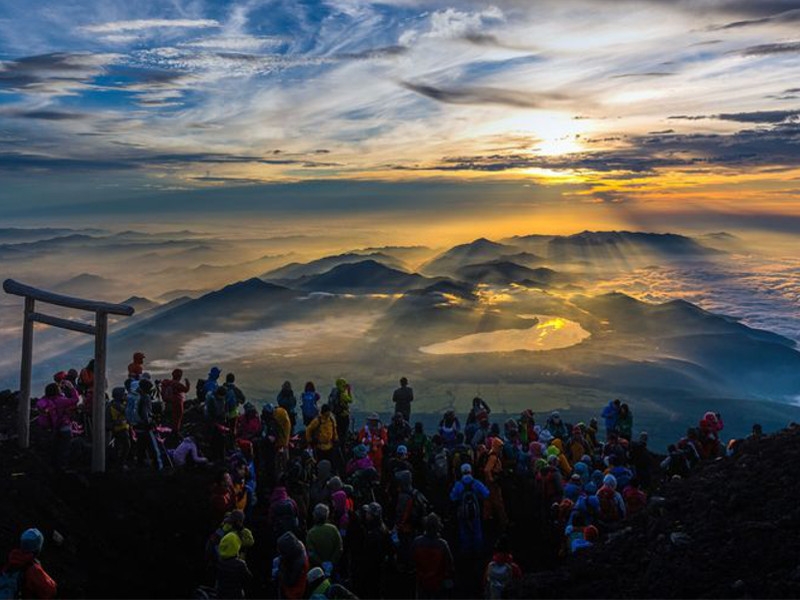 *Mt. Fuji Private Hike
Fee
PY100,000 per party (Overnight hike) / JPY 130,000 per party (2 days/1 night hike)
Duration
Overnight or 2 days
Departure
From July 1st to mid-Sep.
Required fitness level
ššššš
*What's included ?
Door-to-door transportation by a private van, all the travel expenses
(Including gas, highway toll and parking fees), gear rental, guide in English and insurance
**Please note that the mountain lodge fee of about JPY9,000 per person is required if you
want to do a 2 days/1 night hike (Overnight hike doesn't require any lodging fees)
***If you want to do a GROUP tour (join-in), please go to the Mt. Fuji Sunrise Night Hike page for the details
[Sample hiking tours outside of Tokyo]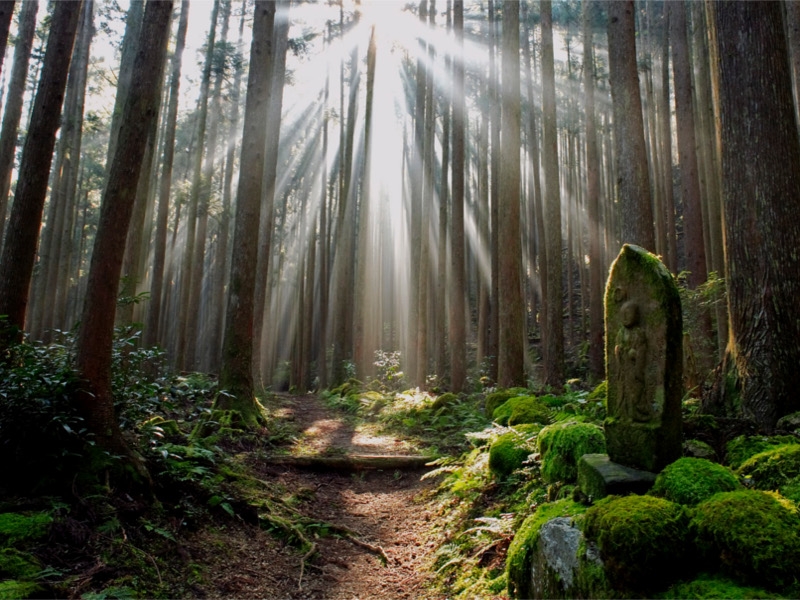 *Kumano-kodo Ancient Pilgrimage Hike (UNESCO's World Heritage Site)
Fee
Starting from JPY 250,000 per party
Duration
4 days
Departure
From Jan. to mid-Apr.
Required fitness level
šššš™ (90km)
*What's included ?
Private transfers during the tour, guide in English and insurance
**Please note that the accommodation fees of about JPY40,000 per person is also required for the entire duration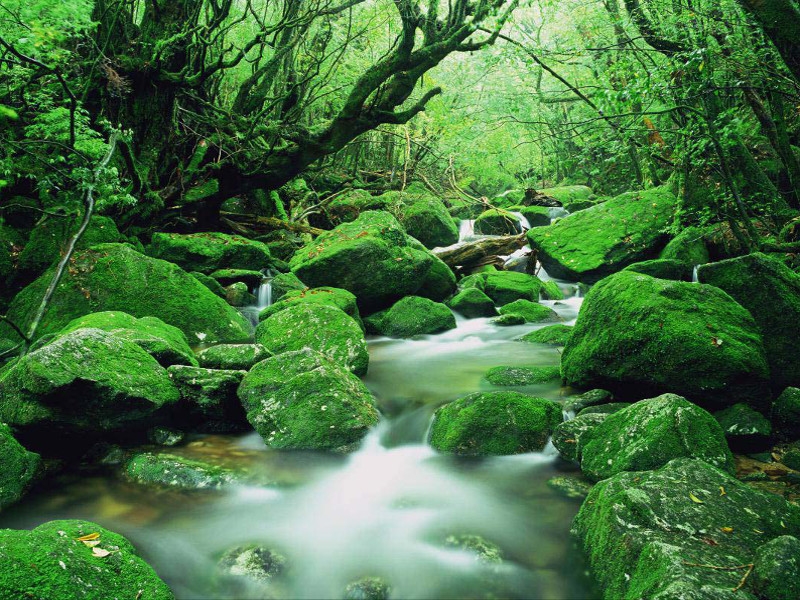 *Yakushima Hike (UNESCO's World Heritage Site)
Fee
Starting from JPY 250,000 per party
Duration
4 days
Departure
From Jan. to mid-Apr.
Required fitness level
ššš™™
*What's included ?
Private transfers during the tour, guide in English and insurance
**Please note that the accommodation fees of about JPY40,000 per person is also required for the entire duration
Do you know where you'd like to hike?
If not, please consult with us!
We're happy to talk to you about your hiking plan and give you some suggestions on where to hike depending on
your physical conditions, number of days you'd like to spend on the trail, budget, etc.